About Us



Speeds Spares has been established for 30 years. Beginning as a Holden auto dismantler out of a backyard in 1985 to a 1000sq metre block located in Mitchell Canberra.
We try our very best to be an all in one Holden shop, specialising in GMH, NOS, aftermarket and used parts for Holden.
Don't own a Holden, not to worry we are also carry lots of parts for many models including Ford, Valiant and more.
We are Rare Spares Canberra and carry a large range to supply all your Rare Spares needs. We have been awarded by Rare Spares for having such a large qauntity of stock on hand.

Our website only lists new products with over 16,000 parts available.
We also have 25 plus years worth of used second hand Holden parts in our warehouse.
With so many years experience if we can't help you we have a damn good idea of how and where to source your parts.
Feel free to
Email
us at sales@speedspare.net or Phone us on 02 62411516 to enquire about your used part needs.
MONDAY TO FRIDAY 8.30 AM TO 5.00 PM
SATURDAY 8.30 AM TO 1.00 PM
To purchase products you can use PAYPAL, CREDIT CARD, BANK DEPOSIT or MONEY ORDER.
For local Canberra and area residents you can select products and choose PICKUP IN STORE. This makes sure your items will be held for you.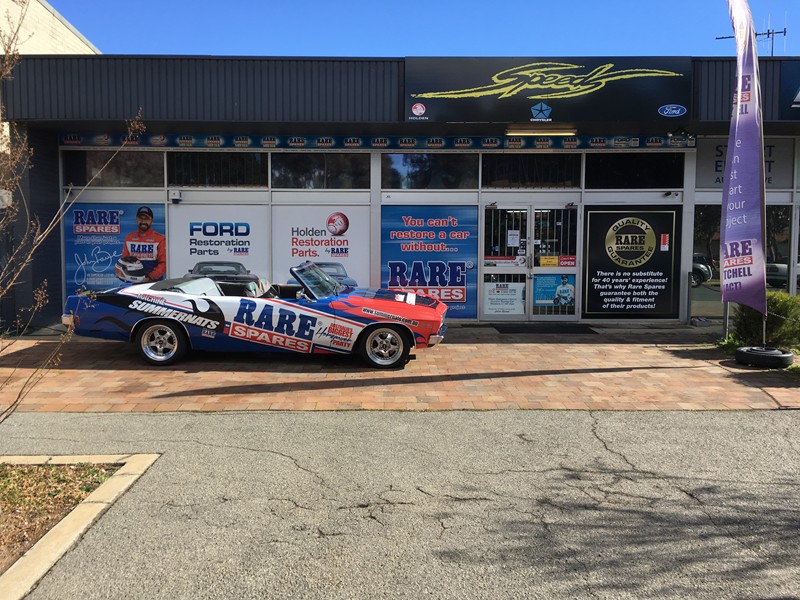 SPEEDS HOLDEN SPARES
17 KEMBLE COURT
MITCHELL ACT 2911

PH: 02 62411516